Xiaomi intends to introduce two laptops to the Indian market.The Xiaomi Notebook Pro Max and Notebook Ultra Max notebooks will be included in this.despite the fact that the launch date has not yet been set.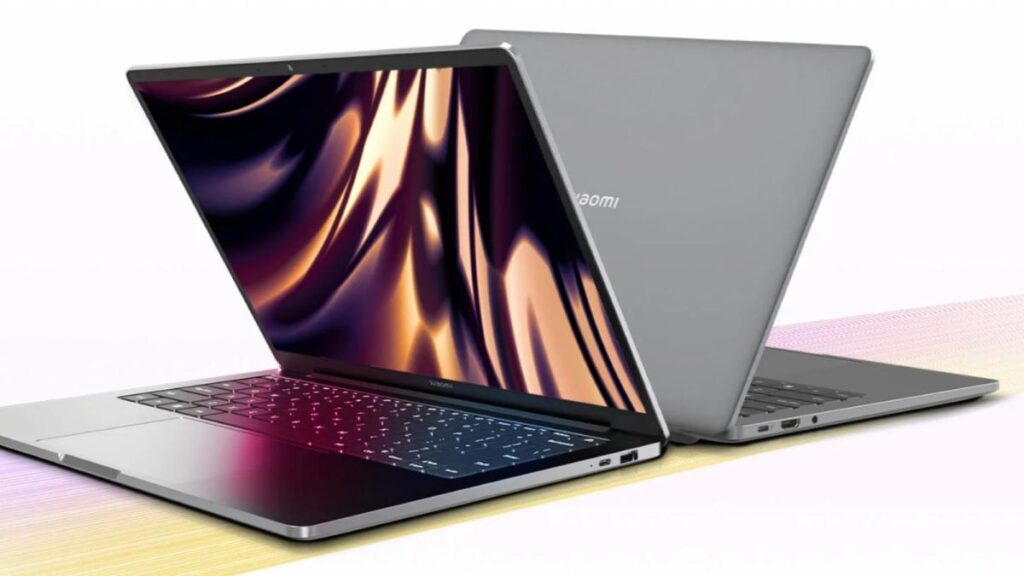 The ever-expanding product portfolio of the Chinese technology company led to its entry into the Indian laptop market last year with the Mi Notebook 14.Later, the Mi Notebook Horizon Edition and an e-learning edition with a built-in webcam were released by the company.
The Mi Notebook Pro 15 and Mi Notebook Pro 14 were introduced earlier this year in China, so we anticipate seeing them at the launch.The base model of the Mi Notebook Pro 15 has an Intel i5 processor, 16GB of RAM, 512GB of SSD storage, and the Intel Iris Xe graphics platform.It went on sale for CNY 6,499 (roughly₹ 74,900).

The Mi Notebook Pro 15 with Nvidia's MX450 was available at a starting price of CNY 6,999 (approximately.₹ 80,700).While the Mi Notebook Pro 14 has a 14-inch screen and starts at CNY 5,299 (approximately 61,111), the Mi Notebook Pro 15 has an OLED display with a 16:10 aspect ratio.
In China, Xiaomi has also introduced laptops under the Redmi brand, and the models may be included in the rumored forthcoming launch.The RedmiBook, which debuted earlier this year in China, may be available in India with either AMD or Intel processors.In India, we can anticipate that their prices will be affordable.

In addition, Xiaomi may introduce improved versions of its current models in India.We will only know what Xiaomi has to offer in the Indian market at launch because we have not heard from them yet.We can anticipate that the Mi laptops will have internals of flagship quality at a price that is competitive with other models.
Specifications of the Xiaomi Notebook Pro 120G A 14-inch display with a 2.5K (2.5K resolution) resolution can be used in the Xiaomi Notebook Pro 120G.Additionally, it will have a 120 Hz refresh rate display.It will include an Intel Core i5 1240H CPU from the 12th generation.It will also arrive with 512 GB of storage and 16 GB of RAM.It uses a Nvidia GeForce MX550 GPU for graphics.It will also include a keyboard with backlighting.The power button will also feature a fingerprint scanner.The initial cost will be Rs 69999.
The Core i7 processor will power the Mi Notebook Ultra, according to potential specifications.It will also get 16 GB of RAM.It has a 3.2K display of 15.6 inches.The refresh rates on this laptop will be 90 Hz.It will have a brightness of 300 nits at its peak.Additionally, a USB 3.2 Gen 1 port will be present.CPUs of the 12th or 13th generations will be seen in this.
FAQ
What laptops from Xiaomi are available in India?
Xiaomi laptops in India Xiaomi last entered the laptop market in India around this time last year, so an upgrade at this time of year doesn't seem out of the ordinary. Xiaomi currently has four laptops on tour in India: the Mi Notebook 14, the Mi Notebook 14 Honzon Edition, the Mi Notebook 14 IC, and the Mi Notebook 14 Learning.
Is Laptop coming to India?
Xiaomi will be launching two laptops in India: the Mi Notebook Pro 14 and the Mi Notebook Ultra 15.It is said that these laptops are the first Redmi laptops in India.

Conclusion
According to reports, Xiaomi will soon introduce two new laptops in India.The company is planning to launch the Xiaomi Notebook Pro Max and Notebook Ultra Max, according to tipter Ishan Agarwal, but the launch date is still unknown.Although additional leaks are anticipated in the coming days, other details such as specifications and pricing remain under wraps for the time being.The development of the two new notebooks has not yet been officially announced by Xiaomi.