Last week, Samsung presented another 200MP picture sensor (portable camera) named ISOCELL HPX.However, it is currently being used in a smartphone from a different brand before being used in Galaxy products.On October 27th, the Xiaomi Redmi Note 12 Pro+ will be the first smartphone to feature a Samsung HPX 200MP camera sensor. Yes, you read that right.

The official announcement that Xiaomi will launch the Redmi Note 12 series on October 27, 2022, has been made public.Additionally, the official stated that the Redmi Note 12 Pro+ would utilize the flagship Samsung "HX" rear camera sensor.

This indicates that you will undoubtedly receive reviews of this camera sensor from other smartphones ahead of the upcoming Samsung Galaxy S23 Ultra.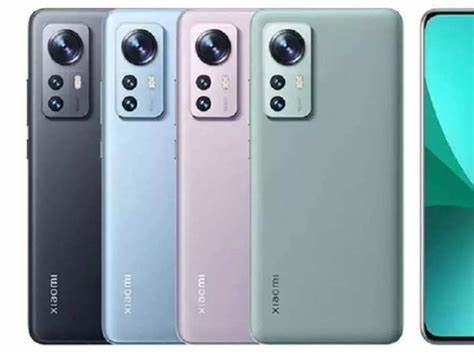 Samsung ISOCELL HPX 200MP Camera
The new ISOCELL HPX 200MP camera sensor from Samsung is able to maintain sharpness at 12.5 MP even when the original image is enlarged to four times its original size.The smallest 0.56-millimeter pixel, however, is maintained by the brand-new 200MP ISOCELL HPX.

In addition, the 0.56 m pixel size can reduce the area of the camera module by up to 20%, resulting in a thinner and smaller smartphone body that maintains the flagship's design.
Tetra2pixel (sixteen pixels in one) technology allows the Samsung Isocell HPX to automatically switch between three lighting modes.In addition to allowing users to shoot 8K video at 30 frames per second, it supports seamless dual HDR (High Dynamic Range) in 4K and FHD (Full HD) modes.
Redmi Note 11 series: Specifications
The AMOLED displays on the Redmi Note 11 Pro and Note 11 Pro+ 5G devices have a refresh rate of 120 Hz.The smartphones have Android OS and 5000mAh batteries with support for 67W fast charging.

The Redmi Note 11 Pro+ 5G has three RAM and storage options: 6GB RAM 128GB, 8GB RAM+128GB, and 8GB RAM-256GB, each costing Rs 20,999, Rs 22,999, and Rs 24,999.The smartphones are available in Mirage Blue, Stealth Black, and Phantom White with frosted glass backs.
There are two RAM and storage options for the Redmi Note 11 Pro 50: an 8GB RAM/128GB storage model and a 6GB RAM/128GB storage model.The price of the smartphone starts at Rs 17,999.The smartphone is available in Phantom White, Star Blue, and Stealth Black with frosted glass backs.
Xiaomi sub-brand Redmi is set to launch its latest Redmi Note 12 series on October 27 in China. The company has confirmed that one of the smartphones in the 12 series lineup would be the Redmi Note 12 Pro+,
According to a post shared by Redmi on Weibo, the Redmi Note 12 Pro+ is confirmed to sport a 200 MP Samsung primary HPX sensor. It could reportedly be the ISOCELL HP3 sensor unveiled by Samsung earlier this year.
It is also suggested that the Redmi Note 12 series is tipped to be powered by the latest MediaTek Dimensity 1080 chipset.
he camera has a 1/1.4-inch image sensor with an f/1.65 aperture. The sensor comes covered with ALD anti-glare coating for better image quality.
The sensor is equipped with three recording modes. It can be configured manually to 200 MP which can take images at 16320×122440 pixels resolution while the 50 MP sensor can capture images at 8160×6120 pixels resolution and at 12.5 MP it can shoot images at 4080×3060 pixels resolution.
Redmi Note 12 series is said to succeed the Redmi Note 11 series launched earlier this year.
FAQ
What is the new 200MP camera sensor from Samsung?
The ISCOCELL HPX is Samsung's third 200 megapixel camera sensor.The new sensor has a value of 0.pixel size of 56 m.It features advanced DTI technology, which aids in the individual separation of each pixel.The Super QPD Autofocus solution in the sensor makes it possible to autofocus extremely quickly and precisely.

Which sensor is used in the Galaxy S23 ultra's camera?
The Galaxy S23 Ultra may utilize the ISOCELL HPX sensor (Representative image) Samsung has introduced the ISCOCELL HPX, its third 200MP camera sensor.The pixel size of the new sensor is 0.56 millimeters.It features advanced DTI technology, which aids in the individual separation of each pixel.

Isocell HPX will be present in the Samsung Galaxy S23 Ultra?
The brand-new ISOCELL HPX camera sensor may be housed by Samsung on the forthcoming Galaxy S23 Ultra.With a 6.8-inch screen, 200MP primary camera, Snapdragon 8 Gen 2 SoC, and a 5,000mAh battery, the device is expected to launch early next year.
Conclusion
Due to the fact that neither Samsung nor Xiaomi have made any official statements regarding the specifications of their upcoming flagship smartphones, it is recommended that you take this information with a pinch of salt.
In addition, a previous report stated that the Qualcomm Snapdragon SM8450 SoC will power the upcoming Mi 12.The Snapdragon 895 SoC of the next generation, according to Qualcomm, is the Snapdragon SM8450 SoC.