Choosing the top 10 mics in India is really hard. The young generation's increased interest in gaming, podcasts, and YouTube has raised the demand for mics to a new level.
A transducer is a part of a microphone;It was made with the intention of absorbing sound waves and producing high-quality audio output.
We have been using this device for decades for a variety of purposes, including recording, public announcements, hearing aids, and other things.
Microphones have a significant impact on frequency and clarity of sound when used for any purpose.Therefore, you must choose the top mics in India if you are in the YouTube or singing business.Here are list of top 10 mics in India.

1.Rode Wireless Go II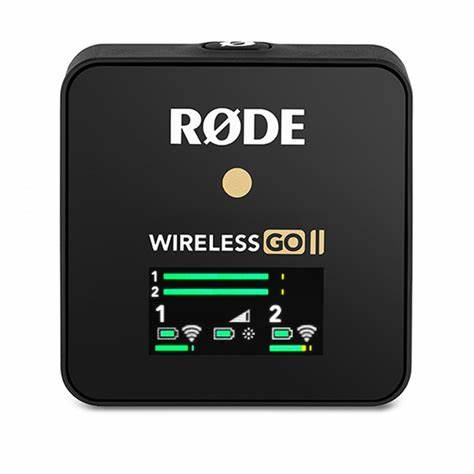 The Rode wireless GO is an excellent value for money that takes flexibility to new heights.Although this is a little bit pricey, it will serve those who are completely dependent on the quality and are willing to spend a few extra dollars.
Due to its dual-channel wireless technology, which enables it to simultaneously record two sources, this microphone is well-known.Additionally, this microphone lets you record each channel separately, giving you the most flexibility in post-production.It transmits digitally over a Series-IV frequency range of 2.4 GHz with 128-bit encryption and excellent, crystal-clear audio up to 200 meters.
It has been fine-tuned to ensure exceptional stability in high-RF environments.
It connects to cameras via a 3.5mm TRS analog output, USB-C digital audio output, and iOS digital output that is universally compatible with smartphones and tablets.
For content creation, filmmaking, vlogging, YouTube live streaming, and other endeavors, this microphone is ideal.

All audio issues are fixed by on-board recording, resulting in improved sound quality.Over 40 hours of internal memory and a safety channel with a three-stage pad that can be expanded to ten stages are part of the onboard recording.A 1U receiver, 2U transmitter, 3U windshields, USB-C to USB-A cables, and a carrying case are all part of the kit.It is without a doubt one of the top 10 mics in india.
2.Blue Yeti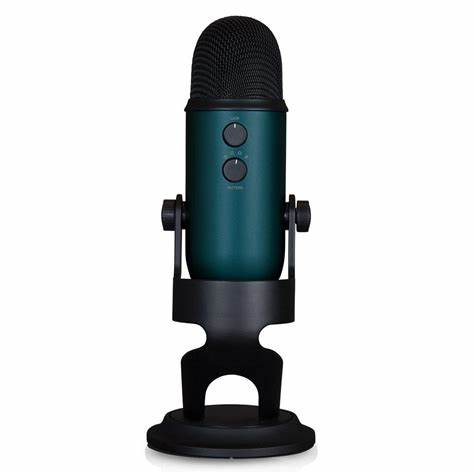 YouTubers favor this Blue Yeti microphone over others.The vintage and sleek design of Yeti will complement any desktop PC.It is well-known for its clear and powerful broadcast sound, and it comes with the Blue Legendary Broadcast, which makes a difference when filming and streaming professionally.

It can be adjusted to your liking, flipped, and optimized for the sound source.The audio recording on Yeti is 16-bit/48-kHz.You are able to control every aspect of the recording and streaming workflow because there are three condenser microphone capsules with onboard audio controls.
There are four wonderful polar patterns in it:cardioid, omnidirectional, bidirectional, and stereo, allowing you to record in situations where multiple microphones are typically required.
The microphone is great for voiceovers, podcasting, music, conference calls, and vocals.In addition, the no-latency monitoring immediately enhances your voice, ensuring that your streams sound fantastic.It is plug-and-play because it works with both Windows and Apple operating systems.
3.Rode NT-USB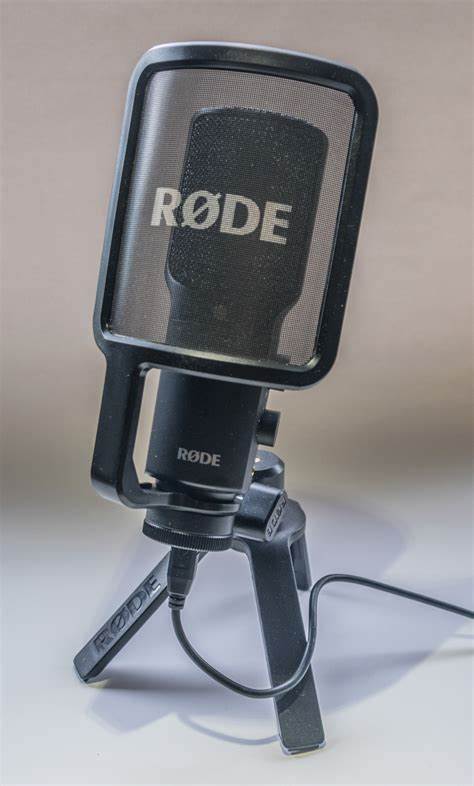 Professional cardioid condenser microphone of high quality, the Rode NT-USB has a USB interface that makes it easy to plug and play with your preferred device.A desktop tripod that is extremely sturdy and quickly adjusts to the user's posture is included in the kit.Additionally, it has a robust structure that can withstand rough handling.

Additionally, the mic comes with a pop shield that can be attached to the base.Additionally, it can be utilized with an external shock mount.It has the well-liked 3.5mm zero-latency stereo headphone monitoring connector, which lets you mix the audio from your computer or iPad with the microphone input.

As would be expected from a mic signal that does not use DSP, the sound quality is crisp and clear.Because it is able to communicate directly with your computer, you won't need to use an audio interface with this microphone.It works with both Mac OS and Windows systems.
When used with RODE rec, GarageBand, or any other recording application that accepts an external microphone, it is also compatible with an iPad.It operates between 20 Hz and 20 kHz in frequency range.The item is shipped in a pouch for safekeeping when not in use.These feature makes it among Top 10 mics in India.
4.Maono AU-903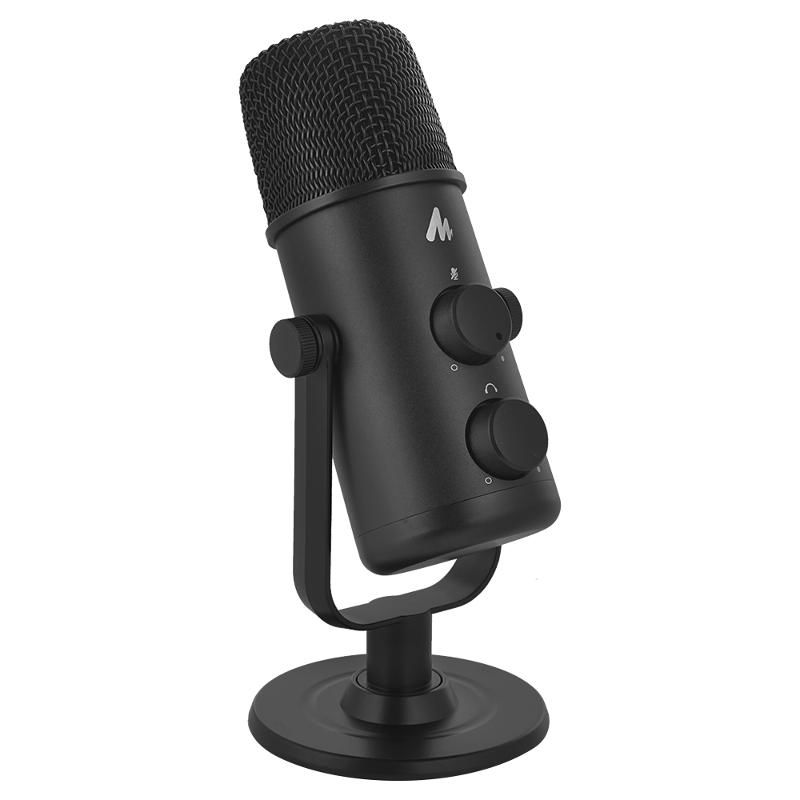 When it comes to recording voiceovers, podcasts, and other audio, the Maono AU-903 is an excellent microphone.It is one of the most affordable microphones and one of the best brands available.It has a statement-making cylinder shape and a casing made entirely of metal.The microphone comes with a specialized rotating stand for activities to improve shock resistance.Additionally, a foldable stand is included for boom arm installation.

In addition, the microphone is encased in a robust aluminum alloy. The plastic base has an anti-shock effect and is flexible and removable, allowing you to adjust it to your preference.There are two modes for this microphone's polar plight pattern:omnidirectional and cardioid, which can be used in any direction.

The first can be used for podcasts, interviews, gaming, and voice-overs, while the second is used for meetings and conferences that require vocals.The mic has a frequency response that is extremely wide, ranging from 30 Hz to 18 kHz.The microphone's unique design allows for flawless speech restoration while also removing background noise and enhancing audio concentration.Thus it is top 10 mics in India.
5.Samson Q2U USB/XLR Dynamic Microphone
Audio equipment manufacturer Samson is well-known.The Q2U is a fantastic microphone with extraordinary features for beginners.Additionally, it is affordable, which is a benefit for anyone just starting out with YouTube or podcasting.

Furthermore, this incorporates both USB and XLR functions.In addition, there are headphones that monitor without delay or latency.

Without any self-noise, this microphone clearly records spoken words.It works with any Windows or Mac-based device. It is one of top 10 mics In India.
6.Maono AU-100 Condenser Clip On Lavalier Microphone
One of the best omnidirectional microphones is the Maono AU-100 lavalier microphone.Additionally, it is a superior noise-canceling clip-on microphone with superior construction for a much more authentic sound.The mic has a wide range of high sensitivity and a flat frequency response:32dB+/-3dB, 15Hz-18KHz, resulting in improved instrument and vocal recording levels.The mic has an enemy of obstruction safeguard link for ideal toughness.Additionally, the improved copper microphone capsule eliminates friction-induced static electricity.
7.Neumann TLM-102
When it comes to singing, Neumann microphones are known to be the best, especially for those who want a sound that is truly professional.With a sound pressure level of 144 dB, vocals are heard and present regardless of the other instruments in the mix thanks to a presence boost above 6 kHz.Despite being one of the brand's less expensive options, this microphone packs a lot of punch.One less thing to worry about is the stand mount that comes with it.
8.Maono AU-A04 Condenser Microphone
Maono AU-A04 is an expert condenser all-metal mouthpiece that is more hearty and tough.The high-resolution sampling rate and 192 kHz/24 bit internal sound chipset make it ideal for home recordings, podcasts, and voiceovers.

It produces a sound that is clearer and more authentic thanks to the cardioid polar pattern, which ensures that it removes any unwanted noise from the environment.The sophisticated USB 2.0 data port is plug-and-play, so there is no need for additional driver software.Additionally, the USB cable features a double shield to reduce interference.

The condenser microphone records your speech and produces exceptionally clear sound thanks to the pop filter and foam windshield.The iron shock mount and the microphone scissor-arm stand's damping feature consistently maintain the microphone at the right angle.
9.Uhuru UM-SF777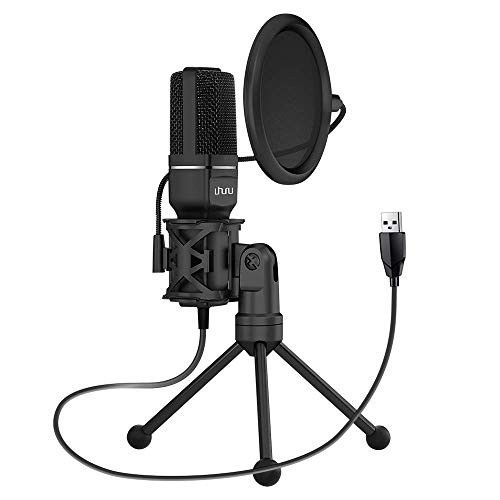 The Uhuru UM-SF777 is a USB condenser microphone designed to record crystal-clear audio for use in live streaming, zoom meetings, podcasts, games, and other applications.A shock mount, a 1.5-meter USB cable, and the microphone itself are all included in the package, making it an excellent option for podcasting and recording.

It also has a great metal construction, a great anti-skid tripod, and a pop filter, making it great for filming or live streaming on YouTube and easy to use.The tripod has anti-skid construction and is adjustable, as previously stated.Consequently, you can lock it at any angle you like without worrying about stability.It provides maximum performance and efficiency.

Additionally, it has a built-in cardioid polar pattern unidirectional microphone with a significantly lower noise level, making it simple to record your speech crystal clear and free of distracting audience noise.
10.BOYA Shotgun Microphone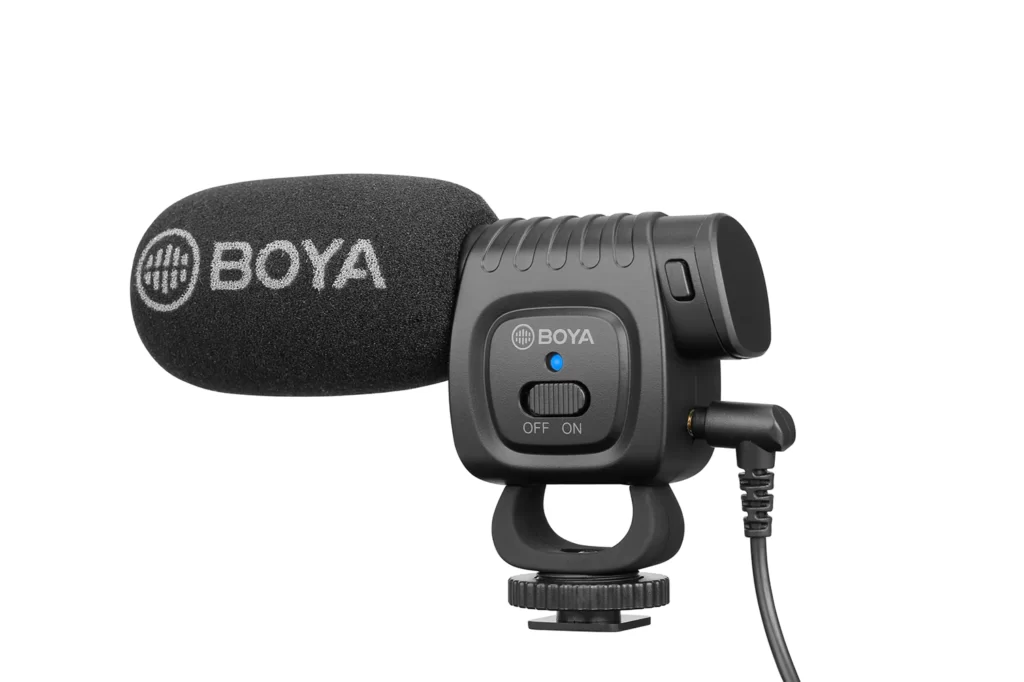 If you are recording with a DSLR camera or your mobile phone, this is a great option.They can be used by plugging them in.They are powered by connectivity with a smartphone or the DSLR itself, so they do not even require batteries to operate.It has a frequency response of 35-18 KHz +/-3 dB and an anti-shock mount to prevent any additional vibration during recording.
FREQUENTLY ASKED QUESTIONS
In India, where can I purchase wireless microphones?
On Amazon India, you can also find a variety of wireless microphones with a variety of features.These microphones are used for singing and judging.The transmitters and receivers that come with some of the models of wireless microphones have a limited frequency range.

At this online store, what kinds of microphones are available?
There is a huge selection of microphones at an affordable price from well-known brands.This online store offers a wide range of microphones, including dynamic microphones, USB microphones, camera microphones, condenser microphones, retro-style microphones, and others.
CONCLUSION
In this world of competition, choosing the best microphones in India can be challenging.With this list of the Top 10 microphones in India for singers and YouTubers, we tried to make this easier for you.
As a result, we hope that this will assist you in selecting the best singing microphone.To be able to record and capture voice, you need at least a basic one.The top mics in India has been discussed in this article, taking into account a number of factors.Therefore, select a product that meets your requirements and uses. Never compromise on quality for cost savings;A medium-quality microphone is preferable to a cheap one that will break in a few weeks.