Croma's parent company, the Tata Group's Infiniti Retail, will operate stores as an Apple-authorized reseller in shopping malls and high-street locations.
It appears that Tata Group is placing a significant wager on Apple products in the nation. Tata Group intends to open limited-edition Apple stores across the nation, according to an Economic Times report. According to sources familiar with the situation, Apple is reportedly partnering with Tata-owned Infiniti Retail, which operates the Croma store chain, for the venture. Infiniti Retail plans to open 100 stores in malls and high-street neighborhoods as part of its partnership with Apple as a franchisee.
Apple will open its first ever company-owned flagship store in Mumbai in the first quarter of 2023, which coincides with the Tata-Apple partnership. The Apple-owned store has been in the works since 2019, but a pandemic may have caused delays.
These Apple Authorized Reseller stores, according to the report, will be smaller than Apple Premium Reseller stores. The Apple Premium Reseller stores typically have an area of over 1,000 square feet, with each store having between 500 and 600 square feet. Apple Watches, iPads, and iPhones will be available at the smaller stores. Additionally, there will be larger-format stores that will carry the entire Apple product line, including MacBooks. There are about 160 Apple Premium Reseller stores in India at the moment.
In India, Apple iPhone sales have broken all previous records.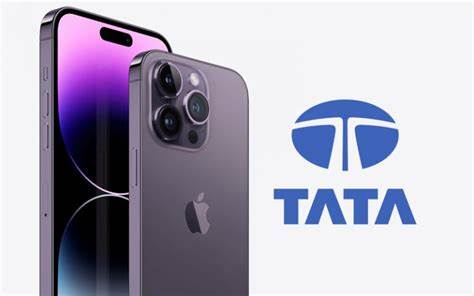 India has emerged as an important market for Apple in the past two years. Since the previous two years, the business has reported its best-ever performance in terms of sales. According to a report released in July of this year by Cybermedia Research (CMR), Apple sold close to 1.2 million iPhones in the second quarter of 2022. This represented an impressive annual growth rate of 94%. CMR attributed the expansion to the substantial number of iPhone 12 and iPhone 13 sales.
And it shouldn't come as a surprise that those two iPhones will once again dominate the charts.
CEO Tim Cook disclosed on Apple's most recent quarterly earnings call that revenue from the iPhone increased by 10% year-over-year to $42.6 billion. Cook added that the iPhone's performance in emerging markets was "particularly" impressive.
The chief executive of Apple noted that India had established "a new all-time revenue record." He went on to say that the company set a quarterly record for the number of "upgraders," or people who upgrade from older iPhones to newer ones. In addition, there was growth of double digits among "switchers," or individuals who switch from Android to iPhone.
FAQ
Is Apple going to open a retail location in India?
For quite some time, Apple has been planning its exclusive retail store in India. The pandemic appears to have put an end to the company's plans to open its first store in Mumbai this year.
Will Wistron and Tata produce iPhones in India?
In September, Bloomberg reported that Tata and Wistron, a Taiwanese company that is one of Apple's top suppliers in India, were in talks to form a joint venture to assemble iPhones in India. $1 is equivalent to 82.6250 Indian rupees.)
Will Infiniti become a partner in an Apple franchise in India?
As an Apple franchisee partner, Infiniti Retail, which trades under the Croma brand, plans to open 100 stores of 500-600 square feet each. India has emerged as one of Apple's fastest-growing markets, and the country has seen a steady rise in the number of users.
What are Tata's lease terms with high-end shopping centers and streets?
A retail consultant who is aware of the situation informed the publication that Tata has started talks with premium malls and high streets, and the lease terms include specifics about brands and stores that cannot be opened near these outlets.
Conclusion
The Tata Group was in talks to buy Wistron Corp.'s only manufacturing facility in India for up to 50 billion rupees (605 million dollars) less than two weeks ago, according to the Economic Times.In September, Bloomberg reported that Tata and Wistron, a Taiwanese company that is one of Apple's top suppliers in India, were discussing setting up a joint venture to assemble iPhones in India.