Migraines are a common and debilitating condition that affects millions of people worldwide. A migraine's pain and other symptoms can make it difficult to perform everyday tasks, and the search for effective treatments is ongoing. The benefits of vitamin K2 for migraineurs have recently attracted more attention. Vitamin K2, also known as menaquinone, is a nutrient that is essential for maintaining good health. It is critical to developing strong bones, proper blood clotting, and healthy cardiovascular function. This blog post will explore the current research on the relationship between vitamin K2 and migraines and will consider the potential benefits vitamin K2 may offer those suffering from this condition.
VITAMIN K2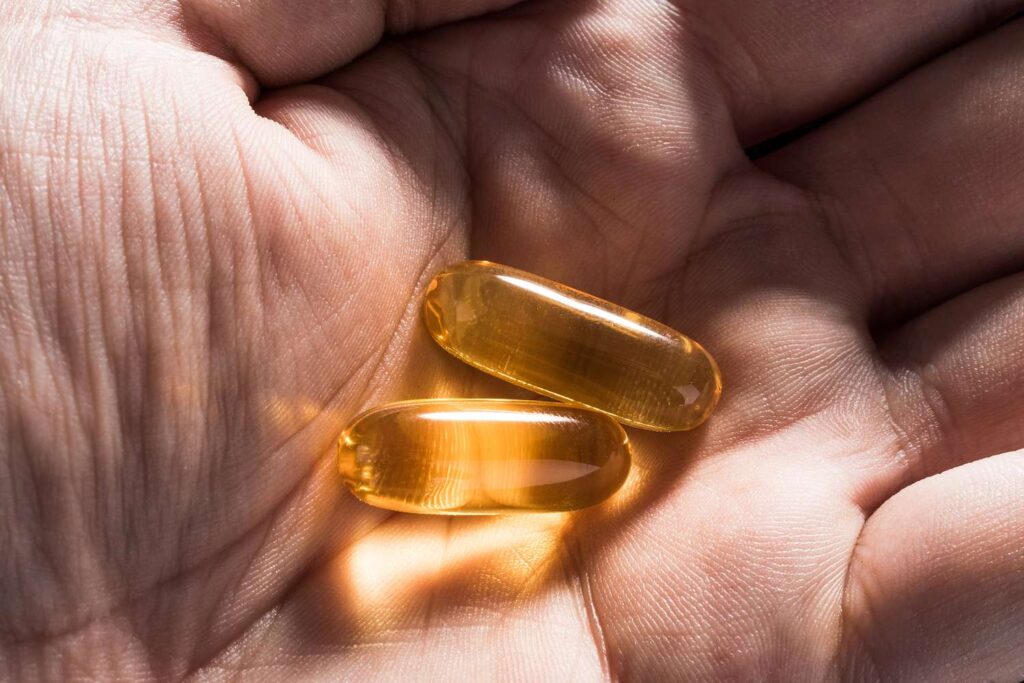 Calcium can quickly enter the bone matrix when vitamin K2 levels are high. Because of its crucial role in blood clotting, monitoring people with specific medical conditions is essential to ensure they get enough supplements for this vital nutrient. You only need one pill daily, and you can obtain the same benefits from probiotic foods like natto without worrying about adverse side effects.
SOURCES OF VITAMIN K2
The following foods contain vitamin K2:
Natto
Hard cheeses (Gouda, Brie)
Liver
Kidney
Egg yolks
Fermented vegetables (sauerkraut, kimchi, pickles)
Note that these are not the only food sources of Vitamin K2, but some of the best dietary sources.
MIGRAINE
An acute, throbbing headache called a migraine is frequently characterized by significant discomfort on one side of the brain. Along with these additional symptoms, migraines can cause nausea, vomiting, light and sound sensitivity, and visual problems. Although the precise etiology of migraines is not yet known, it is believed that changes in brain chemistry and blood flow are contributing factors. Some common triggers for migraines include stress, hormonal changes, certain foods, and changes in sleep patterns.
CAUSES OF MIGRAINE
Although the precise etiology of migraines is unknown, it is believed to include alterations in brain chemistry and blood flow. The following are some examples of migraine triggers:
Hormonal changes: Migraines are more common in women and may be triggered by hormonal fluctuations, such as those that occur during the menstrual cycle.
Stress: Stressful events or situations can trigger migraines.
Certain foods: Some people may experience migraines after consuming certain foods or drinks, such as alcohol, chocolate, or aged cheeses.
Environment: Loud noises, bright lights, and strong smells can all cause migraines.
Medications: Certain medications, such as oral contraceptives or vasodilators, can cause migraines.
Sleep patterns: Lack of sleep or a change in sleeping habits might cause migraines.
Weather changes: Some people experience migraines in response to changes in weather, such as changes in barometric pressure.
Genetics: Migraines tend to run in families, and some studies suggest a genetic predisposition may be involved.
VITAMIN K2 AND MIGRAINE
Vitamin K2, also known as menaquinone, is a nutrient that is essential for maintaining good health. It is critical to developing strong bones, proper blood clotting, and healthy cardiovascular function. Recent studies have also shown that vitamin K2 may have a beneficial effect on migraines. It can help prevent blood clots, improve bone health, regulate hormones, reduce inflammation and improve brain function, all of which can reduce migraines' occurrence and severity.
BENEFITS
A vital component of sustaining general health, including the prevention and treatment of headaches, is the fat-soluble vitamin K2. Here are five benefits of vitamin K2 in treating headaches in more detail:
Blood Clotting:
Vitamin K2 helps regulate blood clotting by activating proteins. This can reduce the risk of headaches caused by changes in blood flow. For example, if a blood vessel in the brain becomes blocked, it can cause a headache. By regulating blood clotting, vitamin K2 can help to prevent this from happening.
Migraine Prevention:
Studies have shown a link between vitamin K2 deficiency and migraines. It has been observed that supplementing with vitamin K2 can help to reduce the frequency and severity of migraines. This is likely because vitamin K2 helps to regulate blood flow, which can help to prevent headaches caused by blood vessel constriction or dilation.
Vascular Health:
Vitamin K2 helps absorb calcium, which is essential for maintaining healthy blood vessels. By supporting healthy blood vessels, vitamin K2 can help to prevent headaches caused by vascular issues such as hypertension or aneurysms.
Anti-Inflammatory Properties:
Vitamin K2 has anti-inflammatory properties that help reduce inflammation in the head and neck area. Inflammation in this area can cause headaches, so by reducing inflammation; vitamin K2 can help relieve headaches' severity.
Energy Production:
Vitamin K2 helps properly function enzymes involved in energy production and metabolism. This can help to prevent headaches caused by low energy levels. When the body has enough energy, it can function properly, which can help prevent headaches caused by fatigue or exhaustion.
Inflammation and irritability.
OTHER BENEFITS
The body may benefit from vitamin K2 in the following ways:
Improves arterial health
Reduces blood pressure
Improves cholesterol levels
Reduces inflammation
Prevents arterial stiffening
Improves insulin sensitivity
Reduces risk of heart failure
Reduces risk of coronary heart disease
Enhances bone health
Reduces risk of cancer
EPHUROALABS VITAMIN K2 
Among the top products sold by EphuroaLabs vitamin K2. Given its distinctive features and capacity to address health issues, it is not surprising that this product is more well-known than comparable products. The company ensures that its premium material has no side effects by using only natural ingredients. By doing this, the inflammation or pain will be effectively treated, making money spent worthwhile.
CONCLUSION
Your physical, mental, and emotional health can significantly benefit from living without migraines. It enables us to live happier and more fruitful lives. It entails having the vigor to pursue your passions. A healthy body allows you to participate fully in everyday life. The impact of a migraine headache can be severe and crippling to a person's quality of life. The frequency and severity of migraines can be decreased with healthy lifestyle choices. Read More Articles!